Home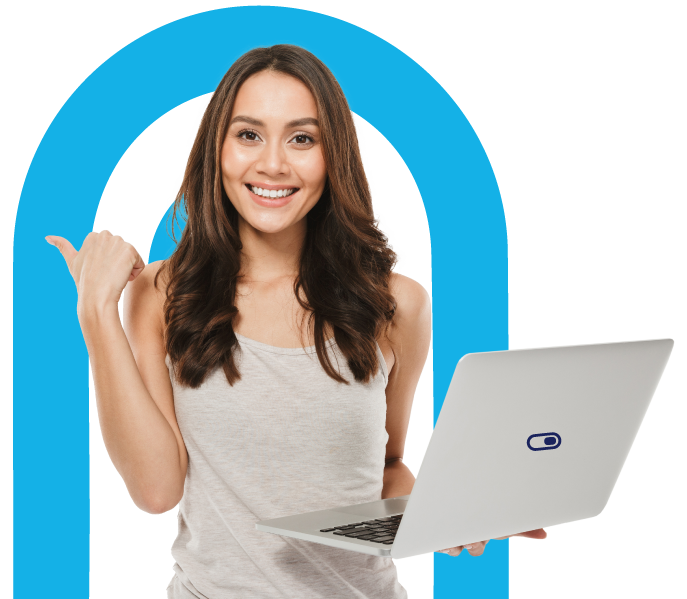 Service designed for telecommunications operators seeking to reach homes and businesses with the most advanced technology for their internet connectivity, home entertainment and productivity proposals for micro and small businesses.
Our service allows the internet operator to bring a symmetrical speed fiber optic service to the home or business of its clients, through On Net Fibra's GPON technology fiber optic network.
On Net Fibra is responsible for providing the connectivity service from the OLT (Optical Line Terminal) to the CTO (Optical Terminal Box), facilitating access to end customers and saving effort and money for operators.
We have the most extensive neutral fiber optic network to the home FTTH in Colombia, with a presence in 51 cities and a reach over 2.8 million past homes, all supported by very high quality processes.
Service designed for operators with business and corporate clients, for those who require connectivity solutions that allow their offices, branches or services to be interconnected through high-capacity and reliable data links.
Business links are built on our fiber optic network, which allows dedicated services to be configured under a linear or ring architecture.
On Net Fibra has great network capillarity in 69 cities in the country, making the network infrastructure available to interconnect the company headquarters, ensuring maximum efficiency in meeting the connectivity requirements of our clients.
On Net Fibra has a presence in 69 Colombian cities with its neutral fiber optic network to the home (FTTH) and a presence with high availability fiber rings in 26 cities in Colombia. We are the largest neutral provider of fiber optic services to the home FTTH in Colombia.
We have operations in five regions:
Center Region:
Bogotá, Chía, Cajicá Facatativá, Fusagasugá, Funza, Soacha, Madrid, Mosquera, Zipaquirá, Girardot.
The Caribbean Region:
Barranquilla, Cartagena, Montería, Santa Marta, Sincelejo, Soledad, Valledupar.


Northwest Region:
Armenia, Ibagué, Manizales, Medellín, Pereira.
Eastern Region:
Barrancabermeja, Bucaramanga, Cúcuta, Floridablanca, Girón, Los Patios, Piedecuesta, Villa del Rosario, Villavicencio, Tunja, Ocaña, Acacias.
Southern region:
Buenaventura, Cali, Florencia, Jamundí, Ipiales, Neiva, Palmira, Pasto, Pitalito, Popayán, Tuluá, Cartago.
The Onnet Fiber Proposal:
Onnet Fibra se destaca como líder en la industria de las telecomunicaciones, brindando soluciones innovadoras para empresas que buscan optimizar sus redes y servicios. Su servicio de Backhaul Móvil se erige como una respuesta a los desafíos que enfrentan las empresas de telecomunicaciones en la era de la conectividad masiva.
Onnet Fibra proporciona una infraestructura de fibra óptica de alta velocidad que garantiza un ancho de banda generoso. Esto permite a las empresas de telecomunicaciones manejar sin problemas el aumento constante en el tráfico de datos y ofrecer servicios enriquecidos con una experiencia de usuario excepcional.
El servicio de Backhaul Móvil de Onnet Fibra representa un paso adelante en la optimización de redes de telecomunicaciones. Ofreciendo velocidad, confiabilidad y escalabilidad, esta solución está diseñada para empoderar a las empresas de telecomunicaciones y permitirles brindar servicios móviles de alta calidad en un entorno cada vez más demandante. Onnet Fibra se erige como un socio confiable para llevar la conectividad móvil al siguiente nivel.